We make every effort, to ensure that you have the
​very best of parties, and ' A Night To Remember.'

Disco For Any and Every Occasion.



We Specialise In Weddings

.

But whatever the celebration, birthdays, anniversaries, family
celebrations, corporate functions, club nights etc., be assured we
have over 25 years experience in putting on just the right show
for you. We liaise closely with our clients, to make sure nothing is left to chance. We will gladly work from your own music / song lists, and are happy to take direction on the style of music required. We can supply any style of music from cheesy party songs, to 60's, 70's, 80's, 90's, Noughties, R'n'R, the latest chart, drum & bass, garage, hip-hop and R'n'B.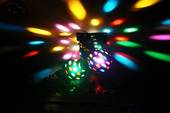 Questions?
Check out FAQ's or
Contact Us.

For Immediate Quote or to Discuss Your Requirements.


Contact Charlz: 01908 566860

Mobile: 07930 678 038

Email: bananasmobiledisco.com
Double click here to edit this text.
Be assured that we are professional disco presenters. Our clients are the most important people to us, we wouldn't be in business if we took any other stance.

We are totally self contained. We have our own stands with lighting bar over, and we can fit into a minimum space of just 10' wide x 6' deep x 8' high. Our lighting consists of LED and laser lights, together with a very neat front Starcloth we also have a smoke machine to enhance the lighting, where permitted. So we are very unobtrusive and easy on the eye in any venue.

Our sound system is a top-of-the range powered EV 2 x 12" cabs on tripod stands, and, where necessary, we can supplement this with an EV bass bin. The music is supplied via a pc running a
professional DJ programme.


Double click here to edit this text.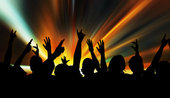 The Cost Effective, Professional Service.
We Listen, We Care, We Entertain.